COLOMBO
PRESENTS
CAPSULE LIMITED EDITION
WHAT IS IT?
The project was born from the desire to satisfy the creative demand of brands overcoming the problems related to the production minimums without penalizing the optimization of the productive resources and paying attention to the reduction of waste.
The concept is very simple: reach the production minimums by combining very different items that can be woven together giving free rein to the creativity of brands.
This patchwork maquette is meant to be a concrete example of this project, consisting of nine items different one from each other for weight, colors, and end-use of the fabric.
The brands can order these items separately or together with the ability to customize designs with their own logo and/or their favorite colors. Scan the QR code to visit our website for more information and to see.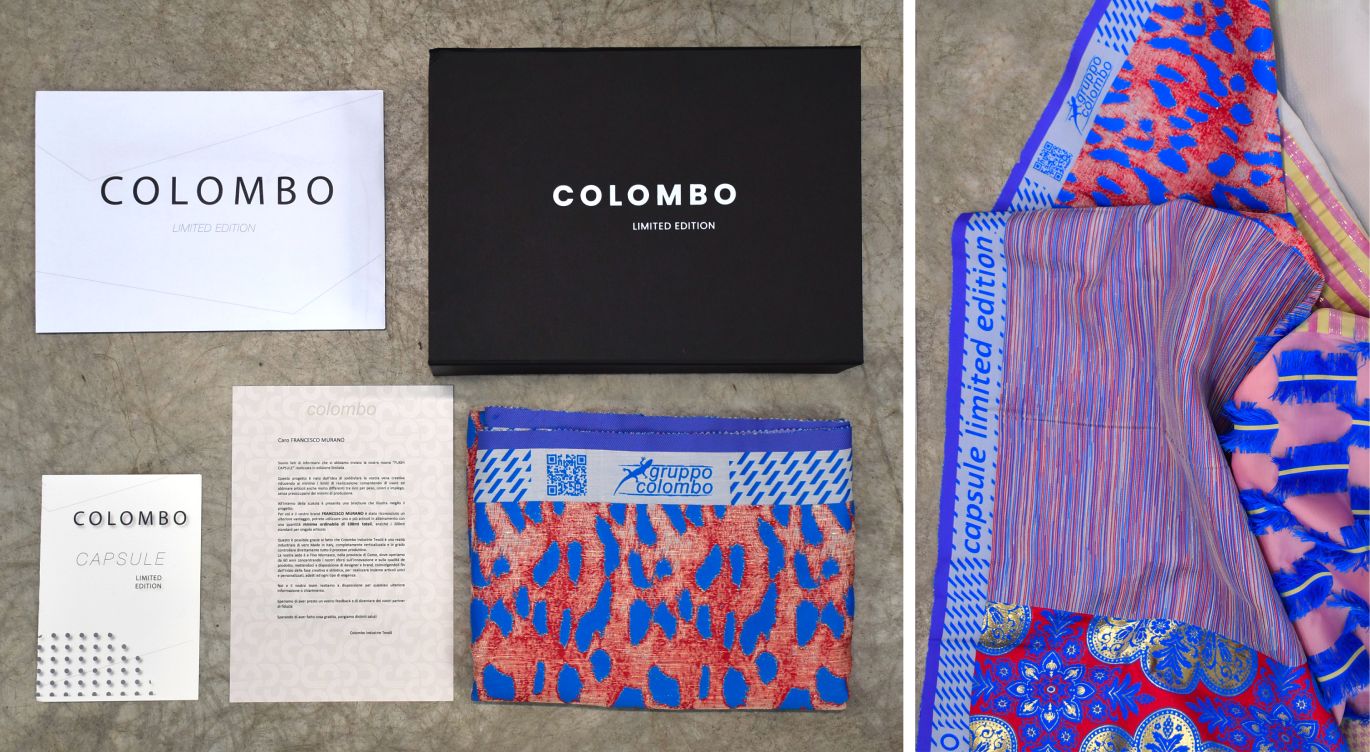 RECYCLING
Colombo Industrie Tessili is attentive to sustainability and to the world that surrounds us.
With our proposal of articles, we would like to demonstrate our ability and flexibility in satisfying the creativity of Your brand. We have even thought of giving a second life to the patchwork maquette we sent you.
How?
By making our fabric a "bag". In a reality as "fast" as our life today, we thought that you could "slow down" and take a moment to relax and spend some time as our grandparents once did.
In the box, you will find a paper pattern and a kit with needle and thread. Using the pattern you can cut the fabric and sew it and show off your new bag.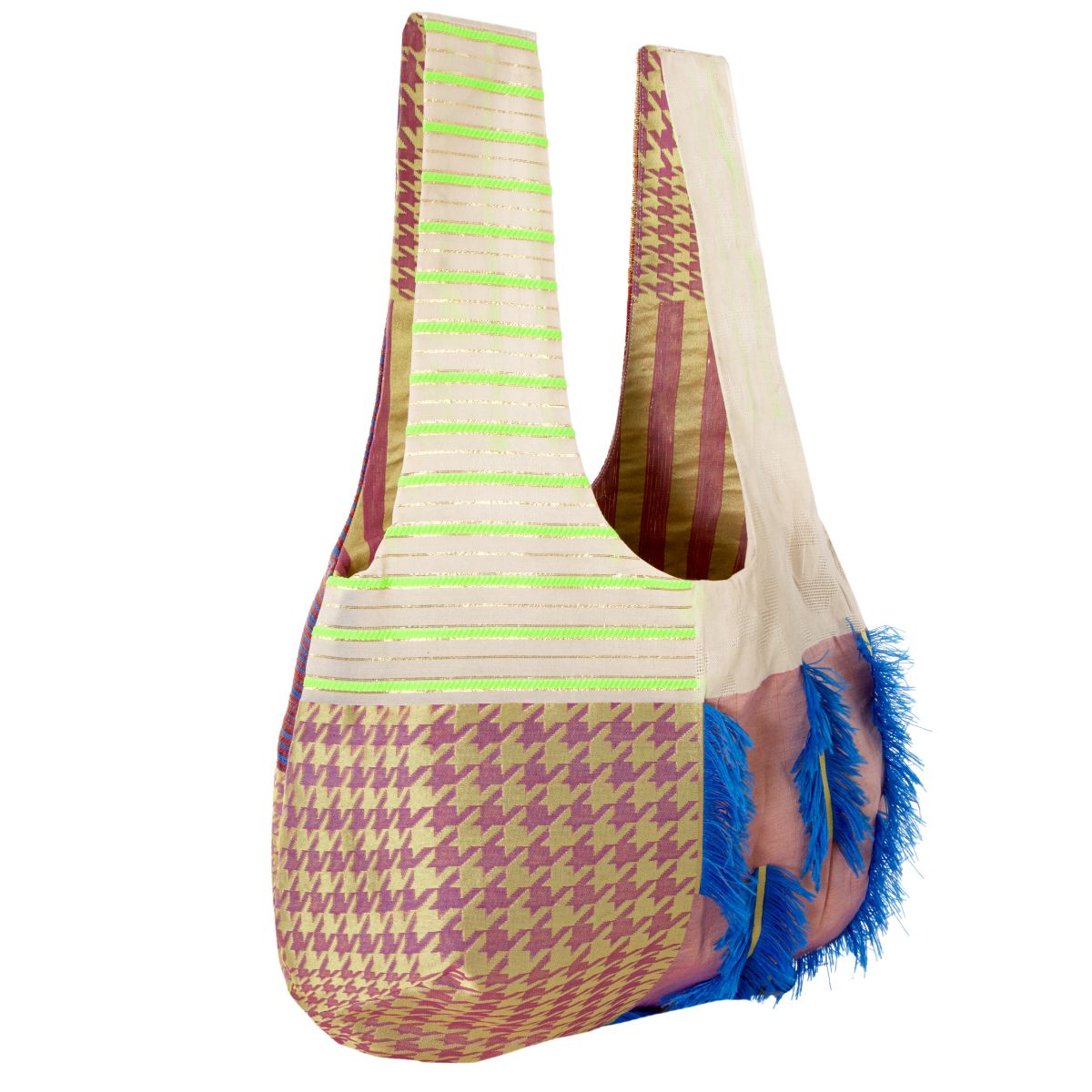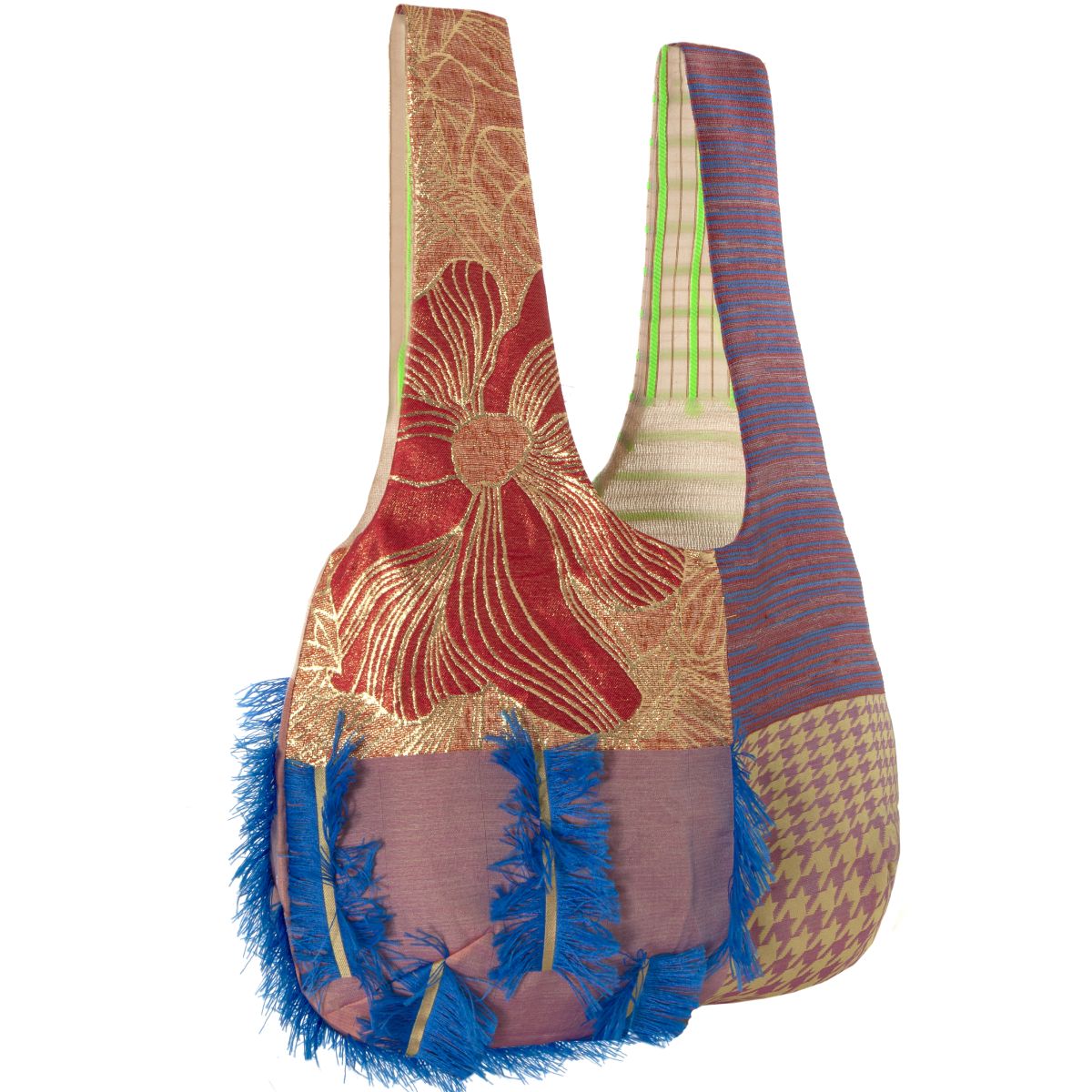 POSIZIONARE
IL CARTAMODELLO